Who Can I Call For Customer Service?
Please call 1-800-372-4260
To add service
To request repair or service
To speak to customer service
To refer family or friends
Who Can I Call To Make Updates To My System?
Please call 1-800-381-2693
In an Event of an Alarm Activation
To put alarm system on Test
To update account information
How Do Test My Alarm System?
Call our 24-hour Central Station at 1-800-381-2693 and advise the dispatcher that you are going to test your system. Be prepared to give your password.
Arm your alarm.
Open all protected doors and windows. Walk through the motion detectors.
Let the alarm sire ring for one fill minute from the time you begin the test to be certain our Central Station has received the signal.
Call our Central Station at the completion of your test to confirm that all signals were received.
Advise our Central Station when you have concluded the testing of your alarm system.
If any zone did not signal, we suggest you request a service call.
Why Should I Choose Boyd?
Boyd & Associates is more than just an alarm company, we are a life safety company that is dedicated to protecting your home and family around the clock from the threats of crime, fire and medical emergency.
Boyd & Associates is proud to be locally owned and operated since 1967. Our main objective is to improve the quality of life in our community and protect the families of Southern California.
Our state of the art products combined with our dedicated team of highly trained professionals provides our customers with the highest level of protection, service, and response. We protect life and property 24 hours a day, every day.
Can I still have a security system if I do not have a landline?
Yes you can! We offer multiple ways for your alarm system to communicate, including internet, cell and radio (gsm).
Can I Activate The System If I am Home Alone?
Absolutely! The sensors in your system can be positioned in your home to protect areas around you. Also, a panic button can be installed for extra peace of mind.
Will The Alarm System Work If There Is A Power Outage?
Yes. We highly recommend all our customers to install a back-up battery to their security system at the time of the install. This back-up battery will last anything from 1-10 hours so will cover you in the event of a power outage.
Need Help?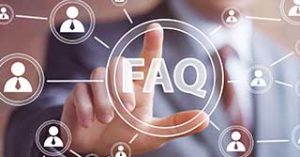 Please contact our customer care department.
Ventura County
2191 E Thompson Blvd
Ventura, CA 93001
(805) 650-3267
(805) 643-4438
Orange County
3151 Airway Ave, Suite K 105
Costa Mesa, CA 92626
(714) 641-2940
(949) 650-6560