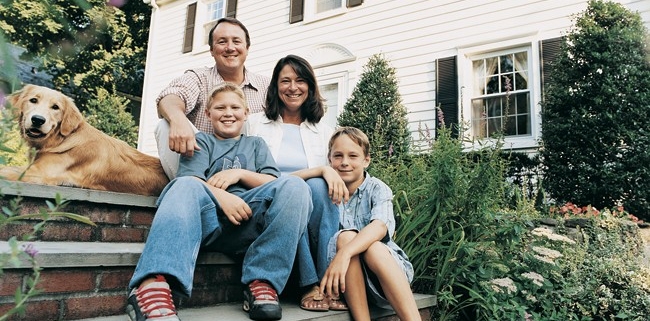 Fall in California: A Season of Beauty & Safety
As California's landscapes transform into mesmerizing shades of gold and amber, the cool whispers of Fall usher in a sense of renewal. This season is not just about pumpkin lattes and cozy sweaters; it's also a poignant reminder to refocus our energies on the safety of our cherished homes. Join Boyd & Associates as we guide you through ways to enhance your home's security this autumn.
Shorter Days, Brighter Lights
As the days become noticeably shorter, the need for adequate outdoor lighting becomes paramount. Ensure your lighting system effectively illuminates entrances, pathways, and any shadowy corners. A well-lit exterior can deter potential intruders.
Vacation Mode On
Planning a relaxing Fall escape to California's scenic mountains or its breathtaking coast? Before you leave, activate your home alarm system. Inform trusted neighbors of your plans, so they can be extra vigilant in your absence.
Window Wisdom
The allure of the crisp Fall air is undeniable. As you open windows to invite that freshness in, always remember to securely lock them when stepping out or settling down for the night.
Fire Safety First
The comforting glow of a fireplace is synonymous with Fall. However, it's vital to ensure all smoke detectors in your home are in working order. Consider integrating them with your Boyd & Associates security system to receive immediate alerts should any issues arise.
Tech Tune-Up
Autumn is an opportune time to review and refresh. Update your security software and check that your surveillance cameras and security systems are operating on the most recent firmware. Stay ahead of potential threats.
Yard Vigilance
A pile of fallen leaves might seem harmless, but it can hide tripping hazards or even provide cover for unwelcome guests. Regular yard maintenance not only enhances your home's aesthetic but its safety too.
Safeguarded Deliveries
As we inch closer to the festive holiday season, package deliveries will surge. Implement security cameras and alert systems to monitor your deliveries, ensuring they remain untouched and secure until you retrieve them.
In the heart-stopping beauty that is a Californian Fall, Boyd & Associates remains steadfast in our commitment to your safety. Embrace the season's splendor, and trust in us to keep your home a sanctuary of security and serenity.
Reach out to Boyd & Associates today, and let's make this Fall the safest one yet for you and your family.
Latest posts by Lane Staniland
(see all)
https://www.boydsecurity.com/wp-content/uploads/2023/10/Home_Security_Family-650x330-1.jpg
330
650
Lane Staniland
https://www.boydsecurity.com/wp-content/uploads/2017/09/logo-web-boyd-security-1.png
Lane Staniland
2023-10-16 20:41:53
2023-10-09 20:44:42
Fall in California: A Season of Beauty & Safety