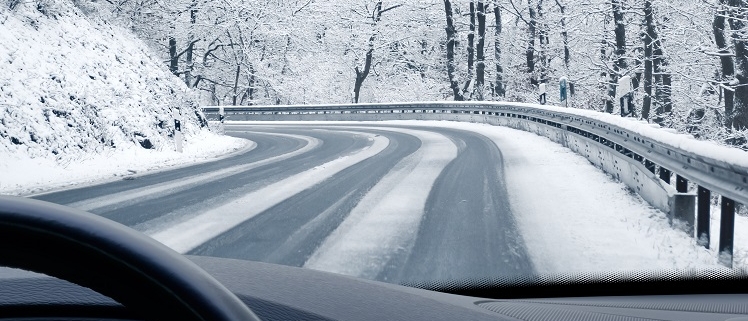 Driving Safety Tips For Snow Travel
California has received an overwhelming amount of snow this winter, making local resorts popular destinations for travel.
Driving in mountain regions during winter conditions requires planning and preparation to avoid hassles on the road and once you arrive at your destination. Here are a few personal safety tips to help you plan and stay safe on your trip.
Prepping To Drive
YOU MUST CARRY CHAINS IN YOUR VEHICLE AT ALL TIMES DURING WINTER!
Carry a sturdy shovel and cat litter – or gravel – should you need to dig out of a berm or create additional traction on icy roads.
When driving during or shortly after a storm, expect delays. Plan on leaving extra early to manage heavy/slow traffic.
Check road conditions before you drive and choose the route with the most favorable conditions.
Make sure your tires have good tread and are properly inflated.
Carry emergency supplies including: food, water, warm clothing, blankets, medication, and a cell phone in case you become stranded.
When You Need Chains
Caltrans will determine if tire chains are required. Check chain requirements on Caltrans Quickmaps.
R2 conditions require 2-wheel vehicles to wear chains. R3 conditions require ALL vehicles to wear chains. There are no exceptions to these rules.
Do not stop in the middle of the roadway to put chains on.
You must install the chains on the drive tires. Refer to your vehicle manual if you are unsure of which wheels are your drive tires.
Carry a shovel, rubber mats, cat litter, or other materials to help with traction if you get stuck.
Driving In Icy/Snowy Conditions
Make sure you can see out of all windows of your vehicle.
DO NOT POUR HOT WATER ON WINDOWS TO MELT ICE! Use an ice scraper and your defroster.
Use your fog lights when driving in fog, rain, and snowstorms.
Keep 3 car lengths away from the vehicle in front of you. The distance needed to stop on ice is twice as long as you would normally need to brake.
NEVER brake suddenly on ice – tap brakes lightly, on and off until you slow.
Black ice can stay on roadways in warmer conditions. Be careful when driving in shady areas and slow on approach.
Reduce speed upon approaching a turn. Avoid sudden acceleration or deceleration.
If you skid, let off the accelerator until you feel your wheels regain traction – do not brake! As you regain traction, turn the steering wheel in the direction you want to go. If you're still skidding, counter-steer and apply the gas lightly until your vehicle is pointing in the right direction.
Be aware of your surroundings, including other drivers that may be losing control on the roadway.
Slow down in icy/snowy/foggy conditions.
When driving uphill on an icy road, you will need momentum. Slowing can cause you to slide backwards into traffic behind you.
If you are nervous or inexperienced driving in winter conditions, avoid traveling and wait until conditions improve.
Is it imperative that you check road and weather conditions before you travel so you know if conditions are favorable or not favorable. Even in sunshine weather, you must carry the appropriate equipment in case of an emergency.
For More Security Tips And Solutions, Stick With Boyd & Associates.
If you're looking for more ways to keep yourself, your family, and your travels safe, check out our home security and automation services at Boyd & Associates. We offer a wide range of home security options to protect you and your family.
If you're ready to discuss our custom solutions, contact us today to learn more about our services and how we can help you prepare for what's next.
Latest posts by Lane Staniland
(see all)
https://www.boydsecurity.com/wp-content/uploads/2023/04/winter-driving.jpg
484
748
Lane Staniland
https://www.boydsecurity.com/wp-content/uploads/2017/09/logo-web-boyd-security-1.png
Lane Staniland
2023-04-01 15:50:09
2023-04-01 16:30:31
Driving Safety Tips For Snow Travel