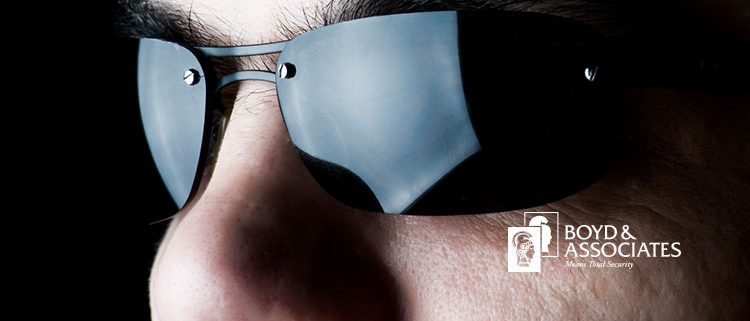 Catch Me If You Can: Inside The Mind Of A Burglar
A groundbreaking new study by a researcher at the University of North Carolina at Charlotte examines hundreds of convicted offenders to gain an unprecedented look inside the mind of a burglar, providing a remarkable insight into an intruder's motivation and methods.
The survey, entitled "Understanding Decisions to Burglarize from the Offender's Perspective," was conducted by Dr. Joseph B. Kuhns of the university's Department of Criminal Justice and Criminology.  Funding was provided by the Alarm Industry Research and Educational Foundation (AIREF), which is the tax-exempt foundation that serves as the research arm for the electronic security industry with support from the Electronic Security Association (ESA).
What Deters The Typical Con Man
According to the study, a majority of burglars considered the presence of deterrents such as alarms, outdoor cameras and other surveillance equipment when choosing a potential residential or commercial target.  Approximately 83 percent of the offenders said they would attempt to determine if an alarm was present before attempting a burglary, and 60 percent said they would seek an alternative target.  Among those who discovered the presence of an alarm while attempting a burglary, half reported they would discontinue the attempt, while another 31 percent said they would sometimes retreat.  Only 13 percent said they would always continue the attempt even after an alarm had been discovered.
Video Cameras Are A Must
The presence of video surveillance was also an effective deterrent.  Nearly 60 percent of the burglars said they would consider the presence of cameras or other video equipment when selecting a target and more than 40 percent said that would be a factor in prompting them to choose another target.
In addition to Kuhns at UNC Charlotte, other researchers are Dr. Kristie R. Blevins, Easter Kentucky University; and R. Seungmau "Zech" Lee, Western Illinois University.  For more information and to read the study in its entirety, go to www.AIREF.org.
About Boyd & Associates
Boyd & Associates is a premier full-service security firm with more than 600 associates serving homeowners, businesses, and gated communities throughout Southern California. And while the company has changed since 1967, it continues to stay true to its roots of striving for excellence for its customers and setting the standard for service within the security industry.
Latest posts by Daniel Boyd
(see all)
https://www.boydsecurity.com/wp-content/uploads/2018/01/jan-23.jpg
350
750
Daniel Boyd
https://www.boydsecurity.com/wp-content/uploads/2017/09/logo-web-boyd-security-1.png
Daniel Boyd
2018-01-24 07:04:41
2018-01-24 07:04:41
Catch Me If You Can: Inside The Mind Of A Burglar