How to Gift a Home Security System
Have you ever thought about buying a newlywed couple a home security system? It's actually a popular gift and a commonly unthought of item to add to a registry. But what if you want to go further? What if you want to give a gift to a friend or family member? Here is some information you should know when it comes to gifting home security systems.
What are the Benefits of Gifting a Home Security System?
A home break-in can be detrimental. It can affect your sense of security in a home and cause valuable items to go missing. No one wants their home burglarized. However, it can be extremely detrimental to newlyweds. They are trying to adjust to their new life together and start gathering all of the items that make a home a home. Providing newlyweds with a home security system helps to keep their home safe, give them peace of mind that they are safe and protects the items that they are slowly starting to amass as a couple.
What Should You Consider When Gifting a Home Security System?
If you are looking into gifting a home security system, you will want to talk to the couple that you are considering purchasing a system for. Home security systems are not one-size-fits-all. A household that has pets running around their home may not want motion sensors installed. Or a couple that is renting their home may want a wireless security system versus a wired one. A home security system is not something you want to surprise someone with. Talk to the couple and find out what type of system will best meet their needs and then work with them and the security company to find a system that works best for them.
How Can You Go About Gifting a Home Security System?
There are different ways you can go about gifting a security system. The most common option is to leave your credit card information with the security company. They will bill you for the system install and for monthly security system fees for a pre-determined amount of time. The other option is to pre-pay the security company for a year's worth of service or other pre-set amount of time. The system and the monthly service fees are then paid for that time. When the money runs out, the couple can then add their own billing information to keep up their service.
Are you looking to give the gift of security to newlyweds? Or are you looking to help keep your own family safe? If so, Boyd & Associates can help you find the perfect security system for any household's needs. Contact us today to get started.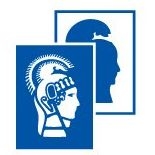 Latest posts by Melissa Vizzo
(see all)
https://www.boydsecurity.com/wp-content/uploads/2017/09/logo-web-boyd-security-1.png
0
0
Melissa Vizzo
https://www.boydsecurity.com/wp-content/uploads/2017/09/logo-web-boyd-security-1.png
Melissa Vizzo
2018-10-09 08:00:16
2018-09-24 18:21:03
How to Gift a Home Security System