Security Dog vs. Security System: Which is Better for Your Home?
We all love our canine friends, but there are some tricks they just can't perform. If your excuse for not investing in a security system is because you already have a watchful dog…well, that's a problem. Dogs just can't compete with a modern security system, and relying on them can be dangerous for everyone involved — including man's best friend. Here's why relying on technology is usually the better choice.
Dogs are an Incredibly Unreliable Deterrent
Yes, dogs may bark at a burglar and scare them away. Or they may bark at stray cats and falling leaves. Even worse, they may bark at or even attack first responders that are coming to help if a serious issue was called in. Other dogs may happily greet burglars as a potential new friend, or cower in the corner without making a sound. Dogs are ultimately very unpredictable as security pals. They could help, or they could make things worse. It's better to trust in devices.
Security Systems Can Save Money, Dogs Can Cost Money
First, if you compare today's mobile security systems and their long-term costs with the long-term cost of owning a dog, a security system is notably less expensive and lower maintenance. Of course, if you already have a dog, you may not care very much about comparing the two. However, it's important to note that security systems can often lead to discounts on your homeowner's insurance, so they can help you save money in other ways. Meanwhile, if your dog attacks a burglar, then you may find yourself fighting a lawsuit, which leads to all sorts of extra costs. Food for thought!
There are Some Threats Dogs Cannot Detect
Dogs may not respond at all to threats like carbon monoxide poisoning or basement flooding until it's far too late. Security sensors, meanwhile, can keep a constant eye on these threats and immediately notify you if there is a problem. Sensors can also monitor both the inside and outside of the house at the same time, while dogs struggle to juggle the two.
Burglars May Harm Dogs
Your dog's safety is important too! Unfortunately, burglars may try to poison dogs as a method of gaining entrance to a home — or they may hurt a dog that is trying to attack (or greet) them. It's better for your dog's safety if you have another option to use for security.
A Dog Cannot Call the Police or Send an Alert to Your Phone
Dogs are good at barking, but that doesn't do much good if no one is home. Home security systems, meanwhile, can immediately alert the authorities if there's a problem, or send alerts to your phone so that you can monitor the situation with streaming security cams. Can you stream video from your dog? Probably not.
Interested in adding more automated security features to your home or business? Contact us today at Boyd & Associates to learn more about how we can help you figure out the best option!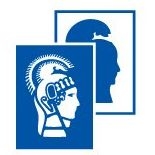 Latest posts by Melissa Vizzo
(see all)
https://www.boydsecurity.com/wp-content/uploads/2017/09/logo-web-boyd-security-1.png
0
0
Melissa Vizzo
https://www.boydsecurity.com/wp-content/uploads/2017/09/logo-web-boyd-security-1.png
Melissa Vizzo
2018-04-06 09:00:52
2018-03-22 18:11:44
Security Dog vs. Security System: Which is Better for Your Home?