How to Protect Your Home When You're on Vacation
When you're on vacation, you want to have fun and relax, and you don't want to worry about what's happening where you live. Gain peace of mind wherever you travel by following these simple tips for protecting your home.
What You Can Do
The key to protecting your home is to make sure that it's secure from the outside and make sure that it looks lived in. Here are a few tips to get you started:
Lock and secure all doors and windows. Even though you may lock your sliding patio doors, they can still be lifted off their tracks. To prevent this from happening, use a security bar to brace the bottom of your sliding door.
If you hide a key outside your house, take it with you, so burglars can't locate it and use it to enter your premises.
If you're expecting hot days, adjust your thermostat so your air conditioner comes on automatically. Otherwise, the lack of such relief when temperatures rise signals an empty home.
Add a timer to your lights and TV so they go on and off during the day. This simulates that you are going through your normal activities inside. Look for timers that vary the start and end times slightly every day so it doesn't seem that your systems are being electronically scheduled.
Close shades, curtains, and other window coverings so curious criminals can't peek inside. Hide all valuables so they are not visible from the street.
Turn off your garage door opener so thieves can't open it with a hack while you're gone.
Make sure that the exterior of your home is well-lit so burglars can't use the cover of darkness to break in.
Relying on Others
As with anything in life, relying on others can be the best protection for your home. Tell as few people as possible, such as trusted family members and friends, of your plans. Do not post your trip on social media, which many thieves scour. You can always share your memories after you get back.
If you can't get someone to stay at your home while you're gone, have a trusted family member, friend, or neighbor stop by occasionally to check on the property as well as pick up any mail, flyers or newspapers. You can also ask the Post Office or your local paper to halt deliveries while you're gone.
Talk to the security professionals at Boyd & Associates to find out what you can do to further protect your home. We can go on a tour of your home to discuss possible security problems. Because of our expertise, we may discover potential entry points that you may be unaware of.
We can also suggest installing a security system, which we can also test to ensure that it works correctly while you are away. Such a system offers peace of mind because we back it with our years of experience and focus on customer satisfaction. Call us today to get started!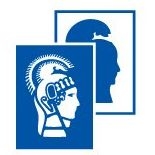 Latest posts by Melissa Vizzo
(see all)
https://www.boydsecurity.com/wp-content/uploads/2017/09/logo-web-boyd-security-1.png
0
0
Melissa Vizzo
https://www.boydsecurity.com/wp-content/uploads/2017/09/logo-web-boyd-security-1.png
Melissa Vizzo
2018-08-03 09:00:26
2018-08-02 20:37:44
How to Protect Your Home When You're on Vacation