How to Prevent Your Home from Being Burglarized
There's really nothing you can do if burglars come up with a plan to rob your home. However, most burglaries are opportunistic: criminals take advantage of the most vulnerable properties usually at the spur of the moment. Find out what you can do to prevent thieves from targeting your abode.
Front Door Follies
Contrary to popular belief, most burglaries occur at the front door instead of sneaking to the back of the house. You're especially vulnerable if your entryway is hidden from the street because nobody will notice the criminal entering the premises. Be sure that your front door is in plain sight to neighbors and the curb by cutting back any shrubs and bushes. Removing thick foliage also prevents thieves from hiding in it. Do not put an emergency key anywhere outside the house — burglars know where all the hiding places are. Make sure that you have a solid-core door with heavy-duty locks and a strike plate installed with screws measuring three inches or more. This prevents criminals from breaking the door down.
Other Entry Points
The second entry point for burglars is typically a window on the first floor. Make sure that it is also free of hiding places. Do not leave these windows open when you leave or when you go to bed. Even if your interiors become stuffy, you can always air them out by opening the window when you return or when you get up in the morning. Add secondary locks to the windows because the locks that usually come with it are not strong enough to thwart criminals.
Other entry points include the back door, the garage, a basement, or an unlocked or open second-story window. The precautions at these locations are the same as the entry or first-floor window.
The Lived-in Look
Burglars would rather break into homes that are unoccupied because the chance of encountering someone, like the homeowner, drops to zero. If you have to leave your home for extended periods, such as a vacation, eliminate the threat of crime as follows:
Stop any deliveries such as mail and have a neighbor pick up any fliers left at your front door.
Leave the drapes and blinds open. Nothing says empty like a house that has all its window coverings drawn.
Leave a car parked in the driveway. If you don't have an extra vehicle, ask a neighbor! They may be grateful to have off-street parking there when you're not around.
Hire someone to keep your lawn mowed and gardens well-tended.
Add a Security System
The last thing a criminal wants is attention for their activities, which is what even a basic security system can do. Trip the wrong switch and a loud alarm will catch the hearing of neighbors, passersby and, with the right options, even the local police department. A report by the University of North Carolina at Charlotte's Department of Criminal Justice and Criminology states that 60 percent of convicted burglars who discover a home security system will target another home.
If you're interested in installing a security system at your place or have more questions about improving protection at your home, please contact us at Boyd & Associates.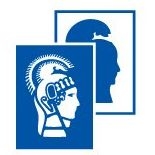 Latest posts by Melissa Vizzo
(see all)
https://www.boydsecurity.com/wp-content/uploads/2017/09/logo-web-boyd-security-1.png
0
0
Melissa Vizzo
https://www.boydsecurity.com/wp-content/uploads/2017/09/logo-web-boyd-security-1.png
Melissa Vizzo
2018-05-03 08:00:00
2018-05-03 12:08:17
How to Prevent Your Home from Being Burglarized