Why Video Features are Important to Modern Day Home Security
Does your home security include at least one security cam? These cams typically help monitor entrances or main areas inside your home. Home security cameras are becoming increasingly popular and very affordable, so now is the time to consider installing at least one of these cameras in your home! Let's go over some of the top reasons why.
Installation is Particularly Easy
When many homeowners think of a security cam system, they balk at the idea of running cables and finding the perfect installation spot. With modern cams, this is no longer a concern. Today's security cameras are small and wireless, with a battery you only need to replace occasionally. They typically use motion sensors to only turn on when something is happening and have a wide field of view to capture a lot of space all at one time. This makes installation a breeze, and you won't have to worry about any extra renovation.
Cameras Can Be a Deterrent
Placing a camera in a position where it can be seen isn't a bad thing! In fact, it can make burglars less likely to break into your home, since it looks like their actions will be caught. Many cams also come with sirens and two-way communication to help scare away thieves or ask what trespassers are doing. If you use a solution like a video doorbell on your front door, you may also deter scammers and frauds who don't want to be caught on video.
You Can Monitor Your House at Any Time, From Any Location
Today's home video cameras are also very smart. They usually come with security apps that you can download to your phone or another mobile device. As long as these apps can connect to the internet, you check them for alerts about any activity and live stream footage from the cams to see what's going on. These apps also allow you to move cameras, initiate conversations, and record footage.
The Option to Record and Store Footage is Valuable
Recording footage is particularly useful if you have a security problem. You can store footage on a local storage card or on the cloud, depending on how you have your security camera set up. This footage provides a clear record of a crime in case you want to press charges.
A Video Surveillance System Can Help Lower Insurance
Insurance providers like to see video surveillance systems because of the advantages we listed above. As a result, homeowners who install a security cam may be able to get lower rates on homeowners insurance. This can help recoup the cost of the cam and save money afterward!
Learn more about the latest video security features for your home, and ask which products would work best for your situation by requesting a free quote from us at Boyd & Associates today!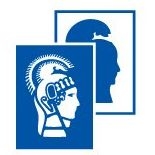 Latest posts by Melissa Vizzo
(see all)
https://www.boydsecurity.com/wp-content/uploads/2017/09/logo-web-boyd-security-1.png
0
0
Melissa Vizzo
https://www.boydsecurity.com/wp-content/uploads/2017/09/logo-web-boyd-security-1.png
Melissa Vizzo
2018-10-02 08:00:17
2018-09-24 18:17:33
Why Video Features are Important to Modern Day Home Security